Dr Chan Chiu Wai, Shirley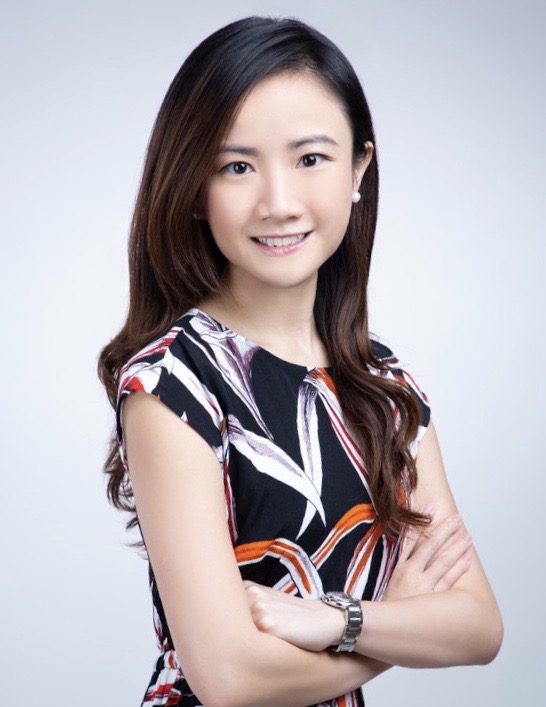 Clinical Assistant Professor
MBBS, MRCP, FHKCP, FHKAM.
Biography
Dr. Chan Chiu Wai Shirley is a Clinical Assistant Professor in Rheumatology at the University of Hong Kong. She graduated with her MBBS degree at the University of Hong Kong in 2013, and joined the Department of Medicine in Queen Mary Hospital in 2014. She obtained her qualification of the Membership of the Royal Colleges of Physicians of the United Kingdom in 2016. She completed her Rheumatology training in 2020 and Advanced Internal Medicine training in 2021 at Queen Mary Hospital.
Dr Chan has special research interests in inflammatory arthritis and autoimmune diseases. She studied the role of advanced imaging in rheumatology, including the use of novel MRI sequence and the potential application of artificial intelligence in image interpretations in spondyloarthritis. She was awarded the Li Shu Fan Fellowship for Internal Medicine to support her study in systemic lupus erythematosus, with a focus on understanding disease subsets using genetic and functional analyses. As an associate investigator of the Asia-Pacific Lupus Collaboration, Dr Chan participates in regional researches to improve outcomes of patients with systemic lupus erythematosus.
Selected Publications
Chung HY*, Chan SCW*, Sun FSK. Risk of non-pulmonary infections requiring hospitalization in spondyloarthritis. Immune. Inflamm. Dis 2022 [In press]
Lin KYY, Cao P, Lee KH, Chan SCW, Chung HY. Deep learning algorithms for magnetic resonance imaging of inflammatory sacroiliitis in axial spondyloarthritis

.

Rheumatology (Oxford).

2022 Feb 1:keac059. doi: 10.1093/rheumatology/keac059.

Chung HY*, Chan SCW*, Lee KH, Tsang HHL, Ng LL, Lau CS. Both ASDAS and ADC are associated with spinal mobility in active axial spondyloarthritis: a comparison between early and later disease. Int J Rheum Dis

. 2022. 10.1111/1756-185X.14278.

Chan SCW

, Lau CS. Systemic lupus erythematosus and immunodeficiency. Rheumatology and Immunology Research. 2021;2(3): 131-138.

Chan SCW

, Chung HY, Lau CS, Li PH. Epidemiology, mortality and effectiveness of prophylaxis for Pneumocystis iiroveci pneumonia among rheumatic patients: a territory-wide study.

Ann. Clin. Microbiol. Antimicron. 2021; 11;20(1):78.

Chan SCW

, Teo KC, Li PH, Lau KK, Lau CS, Chung HY. Cardiovascular risk in patients with spondyloarthritis and association with anti-TNF drugs. Ther Adv Musculoskelet Dis. 2021; 27; 13:1-12.

Chan SCW

, Li PH, Lee KH, Tsang HHL, Lau CS, Chung HY. Diagnostic utility of whole spine and thoracic spine MRI corner inflammatory lesions in axial spondyloarthritis. Ther Adv Musculoskelet Dis. 2020; 24;12:1759720X20973922.

Chan SCW

, Yeung WWY, Wong JCY, Chui ESH, Lee MSH, Cheung TT, Lau CS, Li PH. Prevalence and impact of reported drug allergies among Rheumatology patients. Diagnostics (Basel). 2020; 9,10(11):918.

Chan SCW

, Chung HY, Lau CS, Tsang HHL. Spontaneous pneumomediastinum in a dermatomyositis patient with anti-melanoma differentiation-associated gene-5 antibody and interstitial lung disease despite an initial response to immunosuppressant.

Int J Rheum Dis

. 2019 Mar;22(3):521-524.

Chan CWS

, Tsang HHL, Li PH, Lee KH, Lau CS, Wong PYS, Chung H. Diffusion-weighted imaging versus short tau inversion recovery sequence: Usefulness in detection of active sacroiliitis and early diagnosis of axial spondyloarthritis. PLoS One

. 2018 Aug 7;13(8)
Key Offices
Editor, Journal of Clinical Rheumatology and Immunology
Associate Investigator, Asia-Pacific Lupus Collaboration
Co-opted member of the council, Hong Kong Society of Rheumatology