Geriatrics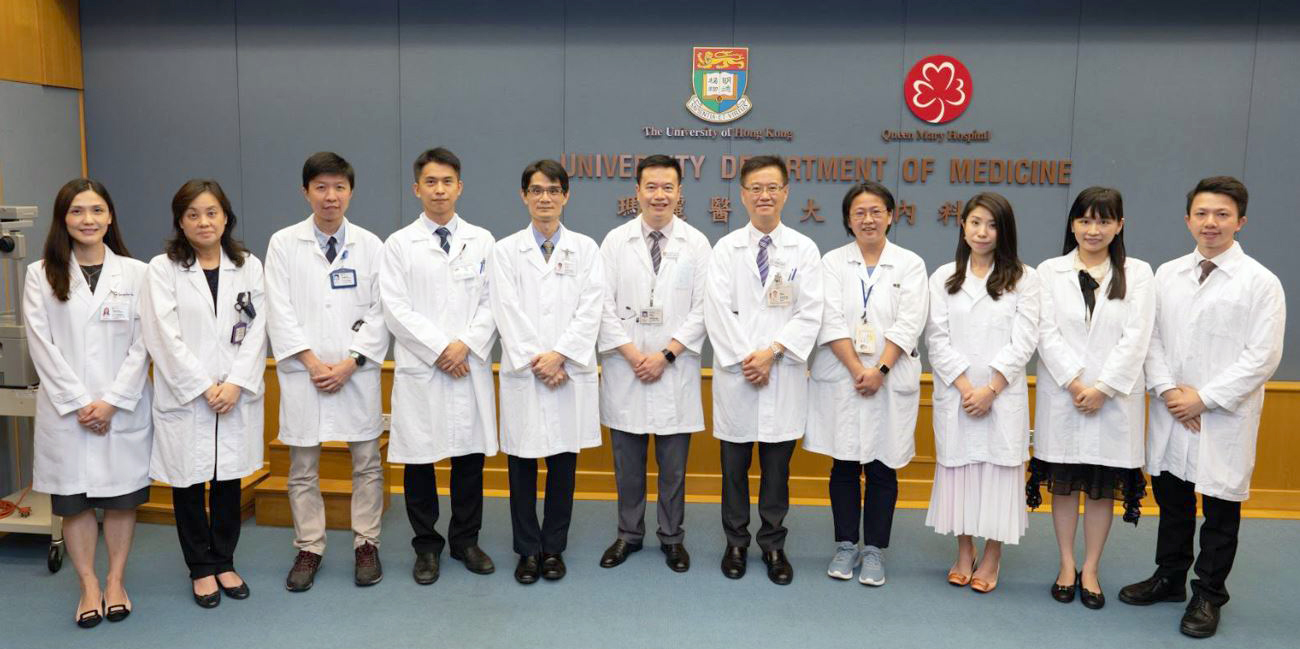 The Division of Geriatric Medicine has been serving the older population in the catchment area of Hong Kong West Cluster (HKWC) since 1994. It adopts a model of a comprehensive geriatric assessment and multi-dimensional approach to deliver high-quality and patient-centred care to older patients. The Division of Geriatric Medicine at Queen Mary Hospital (QMH) provides inpatient and outpatient services.

Geriatricians in the Division of Geriatric Medicine works in QMH, TWGHs Fung Yiu King Hospital (FYKH), The Grantham Hospital (GH), Tung Wah Hospital (TWH) and the HKWC Primary & Community Health Care Services to provide for a variety of clinical services in hospital, outpatient, ambulatory and community settings. In particular, the HKW Community Geriatric Assessment Team (HKW CGAT) is based at FYKH. It provides outreach specialist medical and geriatric services to older residents living in residential care homes (RCHEs) in HKWC. We run several Geriatric Medicine and related sub-specialized outpatient clinics in different HKWC hospitals.

We also collaborate with the Accident and Emergency Department to screen elderly patients for a step-down care in order to streamline the patient journey while decongesting the medical ward conditions. Those high-risk home dwelling older patients may be admitted to the Comprehensive Care Programme for Elderly (CCPE) beds to receive a more in-depth multidisciplinary comprehensive geriatric assessment before a transfer to convalescent hospitals. Discharge planning and case management for enhancement of care coordination to high-risk home dwelling older patients and their carers has been in place under the Integrated Care and Discharge Support (ICDS) program.

The Memory clinic at QMH provides cognitive assessment and treatment for older patients with cognitive impairment in the HKWC. The Falls clinic at QMH manages patients with falls risk while the Continence clinic at FYKH provides continence and urodynamic services to older patients with continence problems. The Geriatric Medicine clinics, which are located at QMH and GH, serve older patients in different districts of HKWC. The Elderly Assessment Clinic at FYKH provides timely interventions to older RCHE residents with ad hoc medical problems. There are two Geriatric Day Hospitals (GDHs) in HKWC. One is located at FYKH and the other in TWH. They serve to provide specialist Geriatrician-led multidisciplinary rehabilitative care for older patients in order to restore their ability to the optimal level and to maintain their level of independence.

Staff of the Division of Geriatric Medicine contribute actively in the teaching of medical and dental students of the University of Hong Kong (HKU), postgraduate diploma and master degree students if HKU, as well as family doctors. We are one of the accredited centres for higher physician training in Geriatric Medicine of the Hong Kong College of Physicians.

Members in the Division of Geriatric Medicine have active research projects on Alzheimer's disease, vascular dementia, frailty and hormonal changes in aging. Early diagnostic blood, cerebrospinal and neuroimaging biomarkers in Alzheimer's disease are investigated with a 6-year prospective longitudinal design. Since 2002, we have been participating in many multi-country clinical trials of new drugs in Alzheimer's disease and aging, in collaboration with major pharmaceutical companies. We have also investigated the role of growth hormone and testosterone in malnutrition, aging and Alzheimer's disease: Other research projects include influenza vaccination, falls, rehabilitation, advance directive, nursing home care, and health services research in elderly persons.